Supporting Calgary Businesses
Accessibility is one of the most important things for Calgary businesses. Our snow removal services provide easy access for customers and employees and allow you to maintain a positive aesthetic for the community. Most importantly, our services ensure the safety of anyone who steps foot on your property. We support Calgary businesses of all sizes and industries with our snow removal and property maintenance services.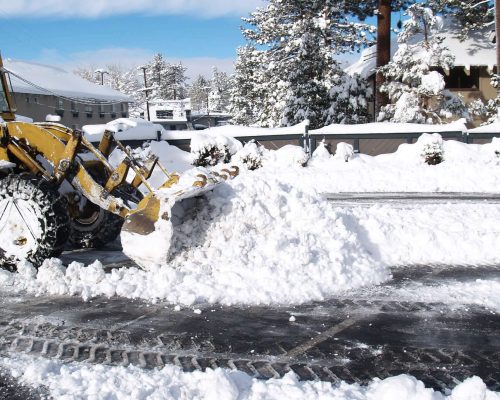 What We Offer to Commercial Clients
Safety is and always has been our #1 concern. Not only do our snow removal services keep pedestrians and motorists safe, but we also ensure the safety of our team through adequate equipment training and compliance with provincial safety standards. 
Why So Many Businesses
Trust Economy Snow
At Economy, we boast a stellar safety record, prompt 24/7 service, and four generations of snow removal expertise. We have developed a reliable reputation in the industry, and our work reflects our status as the leading snow removal company in Calgary. Experience high-quality snow removal for competitive prices and become our next satisfied client.
We have worked with malls and retail centres, communities, condo and apartment complexes, office buildings and industrial warehouses and complexes.
We offer snow removal and hauling, sidewalk cleaning and ice removal as part of our services. You can hire us for one or all of these services, depending on your circumstances. 
Yes, we do. We offer season-specific services to ensure your property looks fantastic all year round.